Description
[rank_math_breadcrumb]
CBD Capsules 25mg Broad Spectrum Soft Gel
Red Emperor presents Medically Minded CBD Capsules 750 mg Broad Spectrum Soft gel pills offer a quick and easy approach to CBD. Our CBD oil is extracted using an innovative, hybrid broad-spectrum technique – this proprietary process creates a true full-plant cannabinoid extract without any risk of contamination from THC. It combines the elements of the purest crystalline CBD isolate with the plant's other valuable cannabinoids, terpenes, amino acids, We only use 100% organic hemp cultivated on our farm and fully processed at our lab. Our CBD is also non-GMO and gluten-free.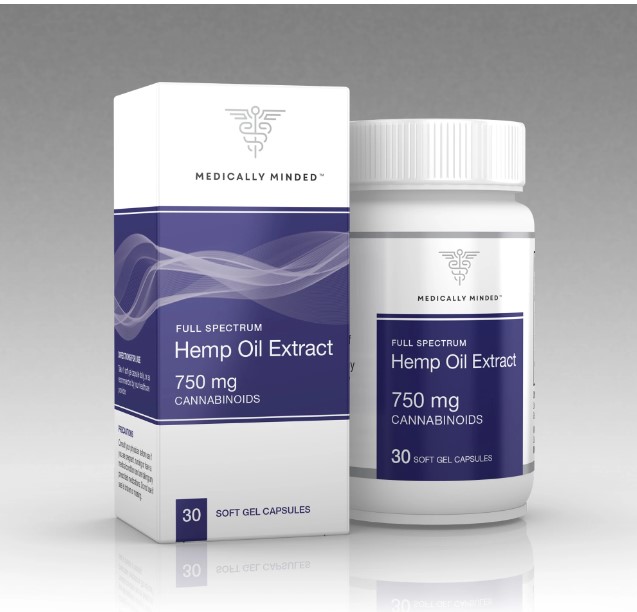 CBD Oil Capsules has been recently covered in the news, and you may have even seen it as an add-in booster to your morning coffee or post-workout routine. What exactly are CBD capsules And why are they suddenly becoming popular?
How Are CBD Oil Capsules Different from Marijuana?
CBD stands for cannabidiol. It is the second most included of the active ingredients of marijuana (cannabis). While CBD is an essential component of medical cannabis, it is produced directly from the hemp plant, which is a cousin of the cannabis plant. While CBD is a component of cannabis (one of the hundreds), by itself it does not cause a "high euphoria." According to a research report from the Health World Organization, "In human beings, CBD shows no effects indicative of any abuse or dependence potential…. To this date, there is no evidence of public health-related problems that can be contributed to the use of CBD."
Are CBD Capsules Legal?
CBD Oil Capsules are readily available in most parts of the United States, though their specific legal status. All 50 states have laws that legalize CBD gel capsules with varying degrees of restriction, and while the US government still considers CBD in the same class as cannabis, it doesn't habitually enforce against it. In December 2015, the FDA eased the regulatory requirements to allow health researchers to conduct CBD test and trials. Currently, many people obtain CBD Capsule products online without a medical marijuana license. The government's position on CBD is difficult and depends in part on whether the CBD comes from a hemp plant or a cannabis plant. The legality of CBD is expected to change, as there is currently bipartisan consensus in the United States Congress to make the hemp crop legal which would, for all intents and purposes, make CBD difficult to prohibit. In October of 2018, President Donald Trump passes the farm bill with legalized hemp products essentially granting legal status to CBD capsules and related products.
Are CBD Oil Capsules Safe?
Side effects of CBD include fatigue, nausea, and irritability. CBD can jump the level in your blood of the blood thinner coumadin, and it can increase levels of certain other medications in your blood by the same mechanism that grapefruit juice does. A significant safety concern with CBD Capsules is that it is primarily marketed and sold as a supplement, not a medication. At the current time, the FDA does not regulate the purity and safety of dietary supplements. So, you cannot know with certainty that the product you buy has active ingredients at the dose listed on the label except in the case with medically minded capsules that allow you to find the exact CBD content by using your smartphone to scan our third-party labels.
30 capsules of 25mg USA Grade-A premium CBD (Cannabidiol)
Other beneficial molecules, essential oils, terpenes, and amino acids
100% organic, USA-grown/processed, non-GMO, and gluten-free, and vegan