Description
CBD For COVID Bundle Package Purchased Separately 269.97 On Sale For 207.99
CBD for COVID 19 treatment is available by CBD Therapeutics Immunity Booster Bundle contains one each of the Daytime Immunity Booster tinctures, Nighttime Immunity Booster tinctures, and Organic Immunity Booster tinctures. These tinctures provide the full range cannabinoid immune support and may help to prevent or support immune health. Recent clinical research has shown that CBD Therapeutics Immunity Booster Bundle may also include one unit of each of the Organic Immunity Booster tinctures. See related science… Cannabinoids Block Cellular Entry of SARS-CoV-2 and the Emerging Variants – PubMed (nih.gov)
Guaranteed Third Party Testing Results for CBDA, CBGA, CBD, & CBN
Can CBD For COVID Boost Your Immune System?
Cannabinoids, which are similar to cannabidiol, can block the release of cytokine (1). Cytokines, proteins that are involved in acute and chronic inflammation (2), are cytokine-like proteins.
CBD could theoretically play a significant role in managing autoimmune diseases like multiple sclerosis (MS), HIV/AIDS, and Parkinson's disease. An autoimmune disease is one that causes an immune response to overreact to non-threatening events, attacking healthy cells ( ).
In 2020, Cannabis Research published a review that found overwhelming support for CBD's immunosuppressive properties (suppresses immune response). (5 ).
It has been proven that cannabis can improve immune function. This means it can balance out an over-reacting and under-reacting immune system (6 ). It is unclear what CBD's "immune modulating", and "immune-boosting" properties are.
More longitudinal studies are needed to fully understand the effects CBD oil has on your immune system. Before using CBD oil to boost your immunity, consult a doctor who is familiar with cannabis use.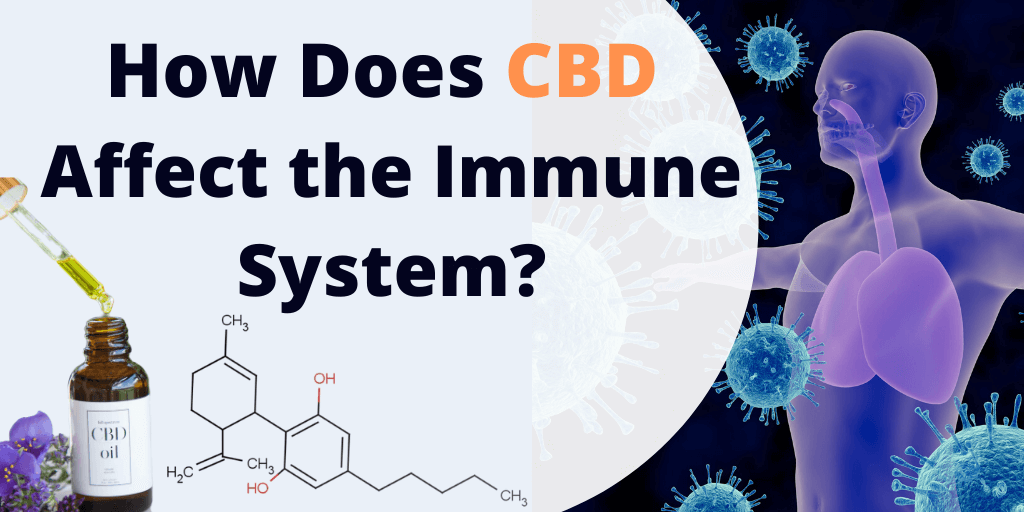 CBD For Covid is a CBD-based treatment that can help you avoid COVID infections. Oregon Health and Science University  published a study that found CBD could help fight the virus. The CBD prevented the virus from infecting cells' internal Xerox machines. This would have allowed it to multiply. The virus levels in infected mice were also lower.
Recent research has shown that CBD can inhibit the SARS-CoV-2 virus which causes COVID. These measures are only one way to protect COVID-19. However, the results indicate that there may be a new treatment. As the COVID pandemic continues, there is no time for complacency. This is important because people who have contracted the disease cannot fully recover.
To make more copies of its own and to produce viral proteins, the COVID virus alters host cells' gene expression machinery. This effect can be traced by monitoring changes in cellular transcripts. CBD prevented the replication of COVID-19 by inhibiting viral RNA expression. The COVID virus replication is inhibited by CBD. However, CBD activates the immune system of the host and produces interferons.
The body's immune system is an integral component. CBD regulates it. It aids the immune system to respond to attacks. It decides how long someone is ill and how quickly they can recover. The immune system is responsible for determining the length of a disease and the speed at which it can be cured. It is important to treat COVID using CBD for Covid. This supplement is highly effective and can be used as a part of your daily routine.
A small number of patients have been able to test the antiviral effects of CBD on COVID virus. Researchers found that CBD decreased the vulnerability to COVID-19 infection in one study. It also inhibits the COVID-induced enzyme infection. Both patients and doctors are encouraged by the results. The antiviral properties of CBD may play a significant role in preventing COVID. CBD can be taken orally and is safe for both humans and animals.
While CBD may reduce symptoms of COV, CBD can also prevent coronaviruses replicating. CBD has been shown to increase interferon production in cells, which can prevent it from causing problems. This can help reduce the severity and duration of COV. This can often speed up recovery and help prevent infection.
Researchers also used CBD to treat human lung cells. The researchers then exposed the cells and monitored their responses to COVID. The results revealed that CBD was effective at inhibiting the virus. Three types of COVID were blocked by the compound, including three that are resistant to CBD. It didn't alter the virus's entry into cells. It did reduce the chance of a cytokine hurricane.
Directions For Use For CBD Dosage For COVID Treatment
Before each use, shake gently. Place 1 dropper of tincture under your tongue. Allow to absorb for 60 seconds before swallowing. Sublingual absorption is crucial to introduce these rare cannabinoids into your vascular system.
Keep it in cool, dry place away from direct sunlight. These rare cannabinoids may be sensitive to UV light, and could become less effective if exposed to sunlight.
Order CBD Daytime Immunity Booster 89.99 Click Here
Order CBD Daytime Organic Immunity Booster 89.99 Click Here
Order CBD Nighttime Organic Immunity Booster with CBN 89.99 Click Here
FDA Disclosure
This product cannot be used or sold to anyone under 18. Use this product only according to the instructions on the label. You should not use it if you're pregnant or nursing. If you have any serious medical conditions or are taking prescription medication, consult your physician before using this product. Before using this or any other dietary supplement, consult your doctor. All trademarks and copyrights belong to their respective owners. They are not associated with this product and do not endorse it. The FDA has not evaluated any statements made on this website. Redemperorcbd.com and CBD Therapeutics  products do not diagnose, treat, cure, or prevent disease. You agree to comply with the Privacy Policy as well as all Terms and Conditions. Void where prohibited by law
Summary
Author Rating
Brand Name
Product Name
Price
Product Availability