Description
[rank_math_breadcrumb]
CBDA AND CBGA FOR SALE BUNDLE PACKAGE
CBD Bundle Package Purchased Separately 239.99 On Sale For 199.00
 These CBDA and CBGA tinctures for sale provide the full range of cannabinoid immune support and may help to prevent or support immune health. Recent clinical research has shown that CBD Therapeutics Immunity Booster Bundle may also include one unit of each of the Organic Immunity Booster tinctures.
Suggested Use
Shake gently before each use. Please tincture drops (1 full dropper) under the tongue. Allow to absorb for 60 seconds, then swallow. Sublingual absorption is very important to introduce these rare cannabinoids to your vascular system for best results.
Store in a cool location, away from direct sunlight. These rare cannabinoids are particularly sensitive to UV light and may diminish with exposure to light.
Differences between our three formulas for CBDA & CBGA
This formula contains zero THC. The federal limit for CBD products is 0.3 percent. Those who are concerned about having drug tests or plan to use it for children might want to consider this formula only.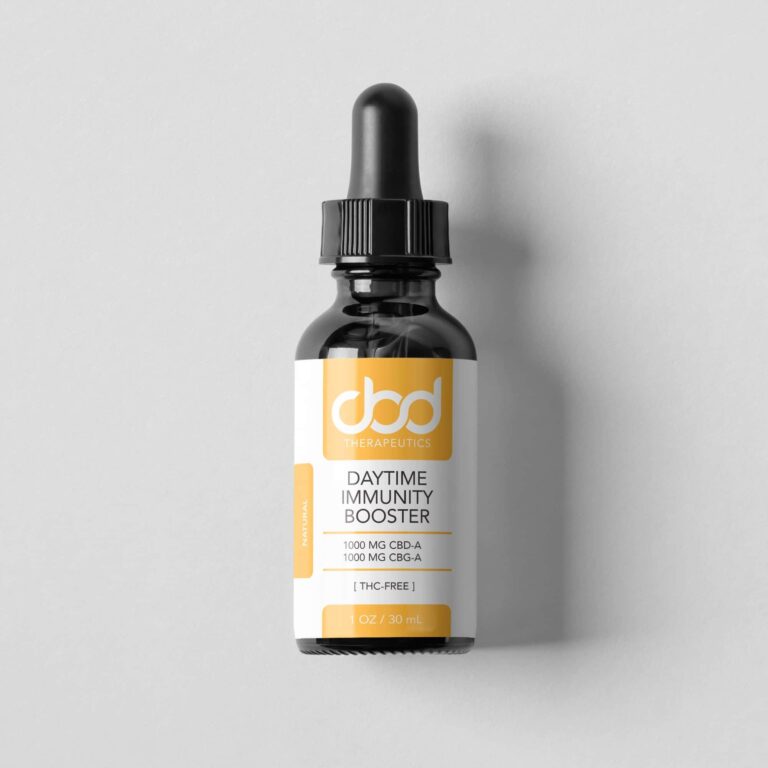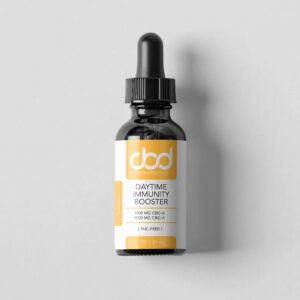 The nighttime formula is the same as the above except with the Cannabinoid CBN added for sleeping.
The two above formulas are made with CBDA & CBGA isolate. This is done to remove all traces of THC. The full spectrum formula includes the composition of the entire hemp plant which includes terpenes CBG, CBN, and over 100 other compounds from the hemp plant.
Purchase all three and save $20.00 with our bundle pack $239.97 -$39.98   = $199.99
If you would like to purchase a different combination email [email protected]
References: Click on Picture to Go to the Article. Please read our Blog on the Left For more information.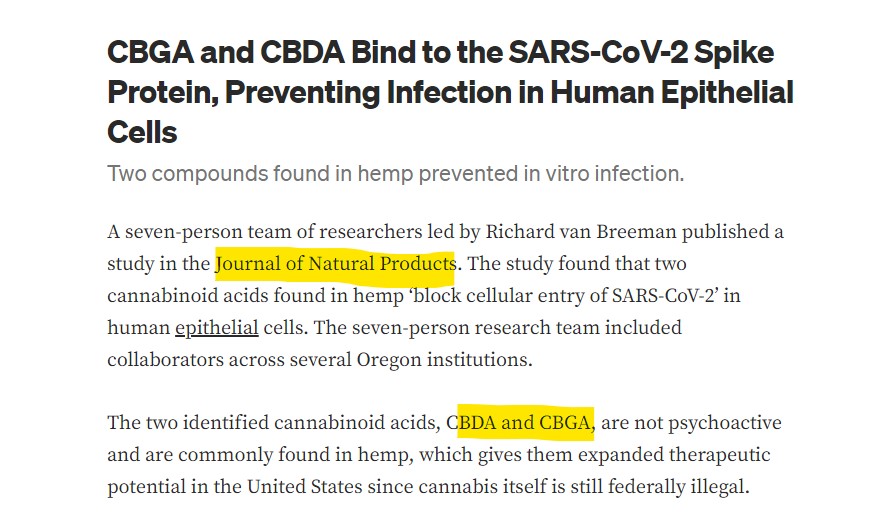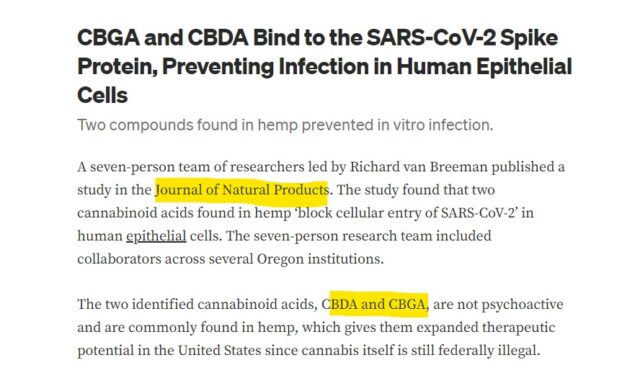 SPIKE PROTEINS FOUND IN TRIPLE VACINATED 45 MALE
Guaranteed Third Party Testing Results for CBDA, CBGA, CBD, & CBN
Directions For Use for CBDA AND CBGA For Sale Dosage for Treatment
Before each use, shake gently. Place 1 dropper of the tincture under your tongue. Allow absorption for 60 seconds before swallowing. Sublingual absorption is crucial to introduce these rare cannabinoids into your vascular system.
Keep it in a cool, dry place away from direct sunlight. These rare cannabinoids may be sensitive to UV light and could become less effective if exposed to sunlight.
FDA Disclosure
This product cannot be used or sold to anyone under 18. Use this product only according to the instructions on the label. You should not use it if you're pregnant or nursing. If you have any serious medical conditions or are taking prescription medication, consult your physician before using this product. Before using this or any other dietary supplement, consult your doctor. All trademarks and copyrights belong to their respective owners. They are not associated with this product and do not endorse it. The FDA has not evaluated any statements made on this website. Redemperorcbd.com and CBD Therapeutics products do not diagnose, treat, cure, or prevent disease. You agree to comply with the Privacy Policy as well as all Terms and Conditions. Void were prohibited by law