Description
 Buy Wholesale HHC Distillate from Redemperorcbd.com
Elevate HHC products and edibles with Redemperorcbd.com Bulk HHC Distillate. Infused with approximately 400 to 450mg of premium HHC distillate per mL, this versatile serum can be seamlessly blended with your favorite oil or water based HHC Products. Not only is this serum food-grade edible, but it also blends smoothly with lower viscosity products like water or oil-based syrups. It can be effortlessly incorporated into products such as MCT oil or massage oil at room temperature, without the need for heating. Please note that the serum may darken when exposed to air or sunlight, but rest assured that it will not degrade the quality of the product.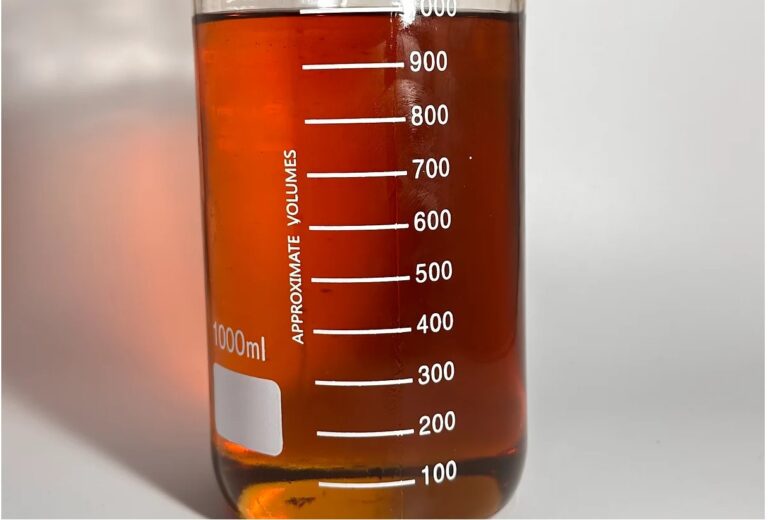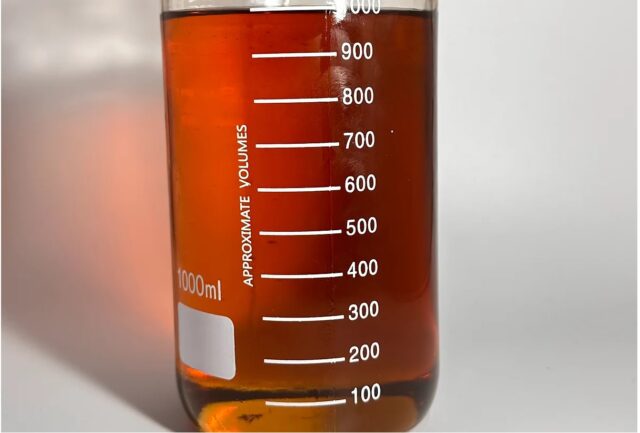 Bulk HHC distillate
About our HHC Distillate
Introducing Redemperorcbd.com, a pure and potent cannabinoid extracted from hemp using cutting-edge nanotechnology. Our in-house team of scientists, chemists, and formulators are committed to creating the finest bulk HHC distillate and Delta-8 products on the market, all made from hemp grown in the USA.
Each mL of our HHC Distillate contains 550mg of pure HHC isolate, free from delta 9 THC, and derived from industrial hemp in compliance with the 2018 Farm Bill. With options to choose from packs of 1, 5, 10, 50, 100, 500, and 1000 syringes, we offer flexibility without minimum order requirements. And for those interested in white label services, including design, we have a MOQ of 50 syringes. Contact us at [email protected] for more information on our services and pricing.
Our nanotechnology allows us to break down the HHC molecule to atomic levels, making it water-soluble and 400 times smaller than a human hair. This breakthrough in science allows for unparalleled bioavailability and effectiveness of our HHC Distillate when combined with water-based products. We take pride in our scientific approach and in-house manufacturing, which enables us to fulfill custom orders and special requests, making your HHC distillate and Delta-8 dreams a reality.
Please note that our HHC Isolate contains 0.0% Delta-9 THC and is federally legal in all 50 states, in accordance with the 2018 Farm Bill. However, it's important to consult the laws of your state or territory. These statements have not been evaluated by the Food and Drug Administration, and our product is not intended to diagnose, treat, cure, or prevent any disease. Trust Redemperorcbd.com for premium quality and innovative HHC and Delta-8 products.
Shipping of Bulk HHC Distillate Products
Please note that all shipments will be sent via USPS and are expected to be delivered within 2-5 business days, excluding weekends and holidays. For larger bulk orders, we utilize UPS for shipping. Please allow for 2-4 days for delivery, depending on your location.
As a requirement, you must be at least 21 years of age or older, or of legal age in your state/area, to purchase our product. Additionally, we are unable to ship or sell our product to the following states: Alaska, Arizona, Arkansas, Delaware, Idaho, Iowa, Mississippi, Montana, Nebraska, Nevada, Utah, and West Virginia. We do not offer international shipping. If your order was placed with a shipping address in any of these states or any other area that we discover is unlawful, we reserve the right to refund your order without shipping the product.
Legal Status of HHC Products
HHC is a synthetic cannabinoid that is chemically derived from hemp or cannabis plants, and it has psychoactive effects similar to Delta-8 THC.
In the United States, the legal status of HHC may fall under the federal regulations of the Controlled Substances Act (CSA) and the Drug Enforcement Administration (DEA). According to the DEA, synthetic cannabinoids are considered Schedule I controlled substances, which means they are illegal under federal law.
However, state laws regarding cannabinoids and their derivatives can vary. Some states have specific regulations or restrictions on HHC or other synthetic cannabinoids, while others may not have any specific laws in place. It's important to research and understand the laws and regulations related to HHC in your specific state or jurisdiction before purchasing or using any products containing HHC.
It's also worth noting that laws and regulations related to cannabinoids, including HHC, are subject to change over time. It's important to stay updated with the latest legal developments and consult with legal professionals or relevant authorities for the most accurate and up-to-date information on the legality of HHC in your area.