Description
Non-Foaming Gentle CBD Facial Cleanser with Green Tea, Honey, and Aloe Vera
Our all-natural, Green Tea CBD Facial Cleanser is perfect for delicate, sensitive facial skin that requires the nourishing effects of proven soothers like Organic Honey, Grapeseed Oil, and Aloe Vera while lightly whisking away dirt with gentle clarifiers like pure Organic Green Tea, Organic Lavender and Witch Hazel Water for a non-drying, purifying face wash experience.
Powerful all-natural Hemp CBD combined with Organic Willow Bark, Organic Rosemary, and pure Organic Neem Oil provide beneficial anti-inflammatory, cooling effects to fragile skin during the removal of dead skin cells, to reveal the clean, luminous look beneath.
Organic Chamomile along with Lactose and Vitamins A, C, and E deliver an extra-brightening and refining end to a cleanse that is ideal for mature or sensitive care-focused lines in need of daily renewing and rejuvenating properties.
Gluten-Free with No Added Parabens or Phthalates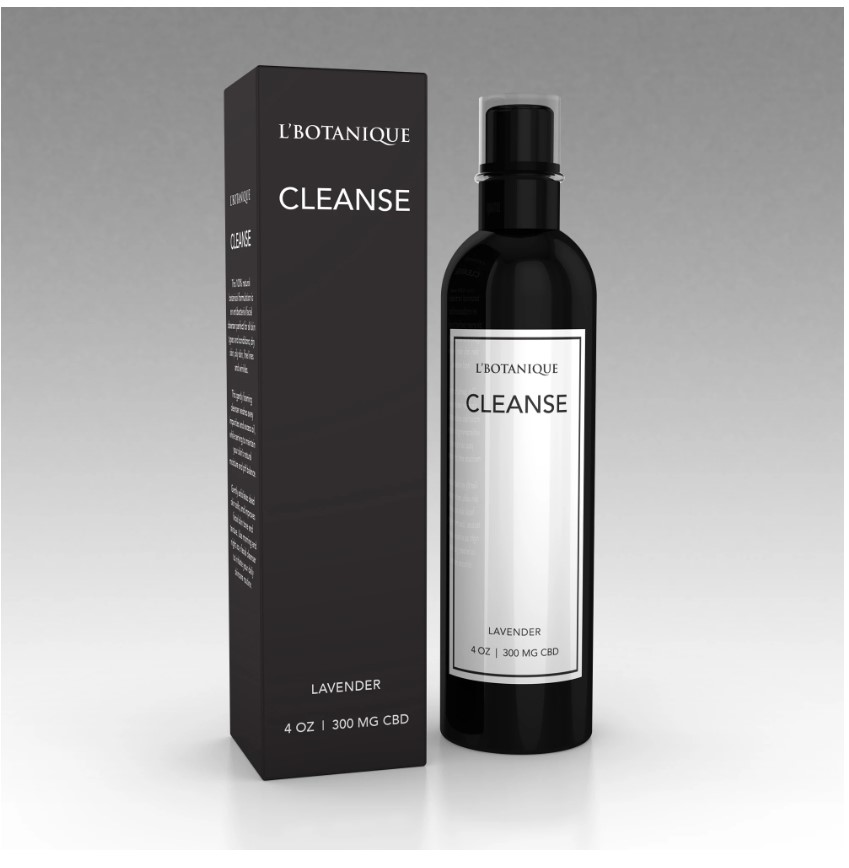 CBD Facial Cleaner Ingredients
Our Red Emperor CBD Infused 350MG green tea cleanser concentrate for the body and face is one of many organic CBD skincare products offered by Red Emperor CBD. Our deep cleansing physical and chemical. These specific acids revitalize the normal skin renewal process by removing the bond of old skin and slowly dissolving the dead tissue. Soft, round beads soften and smooth skin and prevent occlusion of bad pores, without causing damage or tears to microtears. Just apply to the face, body, and neck, then wait for five minutes for the acids to do their magic, then gently scrub your skin in a circular motion. Then rinse your skin with cold water to reveal fresh, youthful, baby soft, and more young-looking radiant skin. For the skincare results, follow with our Red Emperor Anti-Aging cream day and night moisturizer for the eyes, face, and neck and Cocoa Butter Body & foot therapy.
CBD Facial Cleanser can Reduce Redness and Irritation
Red Emperor CBD CBD facial cleaner contains trusted and renowned natural ingredients, as well as hemp extract. This unique blend includes Aminatu's proprietary extract and dabbing base, which creates an anti-aging complex for your skin. This unique combination of healthy ingredients helps to remove impurities from the skin's surface. This deep cleanse creates a flawless, light complexion.
|}
Choose an all-natural brand without any petroleum-based or mineral oils for maximum results. CBD facial cleanser can help you have healthy and radiant skin when used with proven, powerful ingredients like chickweed or aloe vera. Your skin will feel soft and smooth with the powerful combination of Aminatu sesame oil, Maracuja passionfruit extract, and Phytessence Wakame kelp extract.
Clear skin is key to preventing breakouts and acne. A CBD facial cleanser will gently remove excess oil, dirt, and debris while not drying out the skin. A good cleanser should be able to remove dead skin cells and penetrate deeply to get rid of any remaining skin cells. To prevent blocked pores, which can lead to inflammation and breakouts, a deep cleanse is necessary. A deep cleanse can remove harmful bacteria that could trigger breakouts.
Additional health benefits should be provided by night creams and lotions. Look for products that contain high levels of natural antioxidants. They fight free radicals, which can have a damaging effect on your skin. Free radicals accelerate the aging process and can cause wrinkles and lines. Natural antioxidants like grape seed oil or vitamin E are essential for a CBD night cream and facial cleanser. These products are easy to use at night and can be added to a daily skincare routine.
Recent developments have seen many products include Avocado oil, Manuka honey, and hemp seed extract. Studies have shown honey can stimulate collagen production. Avocado oil is rich in sterolins, which are very similar to skin's natural sebum. The hemp seed extract is rich in phytosterols which are a type of antioxidant. These three ingredients are combined to promote healthy skin cells, reduce wrinkles and fine lines.
Avocado oil and manuka honey are natural moisturizers. They are gentle, light, and leave skin feeling nourished. They can also be used as astringents to shrink pores and gently draw out impurities. They can be combined with Shea butter to create a soft, smooth mask that is not oily.
Avocado oil contains leaf oils, which is another great ingredient. Leef organics, also known as the body's natural moisturizer, can be used to smoothen dry areas throughout the body. This ingredient is rich in vitamins E and other powerful antioxidants. These ingredients all work together to heal your skin.
To get the best out of your CBD night creams and facial cleansers, you need to use only natural, plant-based ingredients. Look for products that include all the ingredients when you are shopping for skincare. Although these products may only contain one or two extracts of plants, each has its own benefits. To properly absorb all the plant-based compounds, the CBD formula must penetrate deeply. Look for a facial wash that contains Phytessence Wakame, grapeseed oil, and other botanical extracts.
You should look for CBD facial cleanser or nighttime moisturizers that contain Babassu wax and Maracuja passionfruit extract. Each of these ingredients will deeply moisturize your skin without leaving it greasy or oily. Each of the three plant-based ingredients has unique healing and soothing properties. These ingredients can dramatically improve the condition of anyone suffering from acne, dermatitis, or any other skin condition.
Summertime can bring on severe skin reddening and acne breakouts due to the sun's ultraviolet rays. A CBD daily moisturizer with avocado oil and Maracuja passionfruit extract can help reduce this redness. These plants are known for their amazing anti-inflammatory properties, which help reduce inflammation and swelling. To nourish and repair your skin, combine them with Vitamins A & E.
Research has shown that Maracuja oil and avocado oil can be used to treat acne and other skin conditions. However, they are even more effective when combined with Manuka honey. Manuka honey has a high level of antioxidants which can help reduce signs of aging. This honey is an uncommon type that has been known for its skin benefits. It is the only honey that can provide these benefits to humans.